Halloween firms face up to a pandemic fright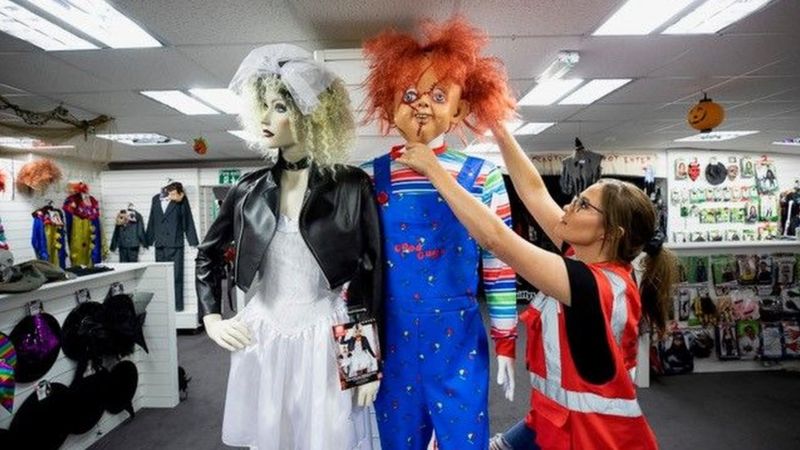 For UK fancy-dress costume business Smiffys, which ships 26 million items every year, Halloween is one of their busiest seasons.
But, as to be expected, Halloween 2020 is going to look a lot different from any other it has faced. They knew they had to adapt.
"We always planned for the likelihood that the coronavirus would be around for October, and indeed the whole of this year," says Dominique Peckett, director of Smiffys.
There are different regulations in place in England, Scotland, Wales and Northern Ireland, about what is allowed or prohibited this year.
In the past weeks, Smiffys has been promoting a key message to its retail partners and consumers: Bring the Party Home.
Hampshire farm opens Covid-safe pick your own pumpkin
Coronavirus and Halloween: Can you go trick or treating?
Ms Peckett adds: "[We want] people to get into the mindset that Halloween and other events are not cancelled; they just must be celebrated and embraced in a slightly different way this year."
Smiffys is on track to achieve 70% of 2019's Halloween sales, but it should be noted most of their Halloween sales are pre-sold to retailers and delivered before the event.
Bittersweet
From sweets distributors to fancy-dress shops to massive parades, several sectors have had to respond and adapt to a chilly, pandemic-stricken, Halloween season.
The first thing to know from an industry perspective is that Halloween isn't just 31 October, but a season.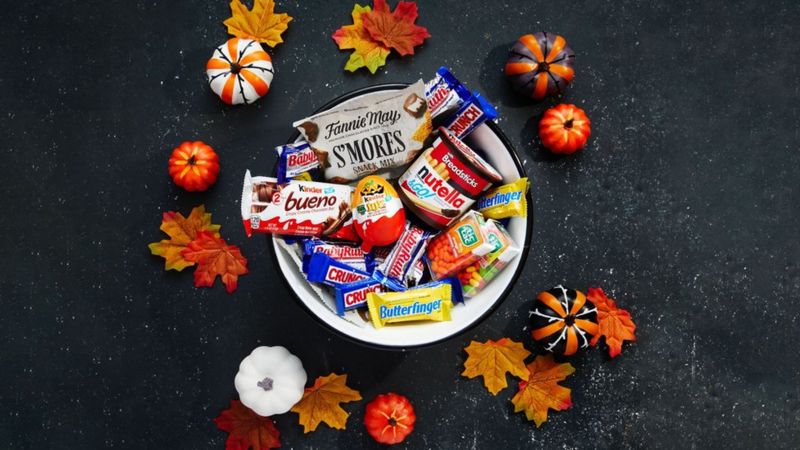 In fact, sweets makers such as Mondelez International (owner of Cadbury and Maynards) and Ferrero USA (Butterfinger, Baby Ruth, Crunch) placed orders in January and February 2020 to get products in by late spring.
It has been hard to gauge what sales will look like in the run up to Halloween, a Mondelez UK spokesperson says, but Ferrero USA is seeing an increase in sales this year.
From 4 September to 4 October, the chocolates category is up 6.8% compared with the same time last year.
Family advice
At Smiffys, Ms Peckett is optimistic their fancy-dress sales won't be hurt too badly by the pandemic.
"There appears to be so much pent-up demand for people to celebrate an event this year after virtually every festival, hen and stag party, and sporting event, has been cancelled since the end of March," she says.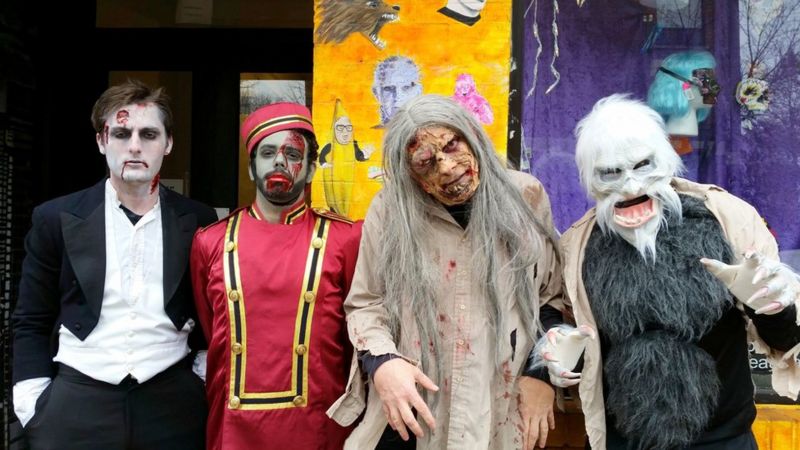 In the US, Halloween spending is expected to drop by 8% to $8.05bn, with costume sales accounting for much of the decline, according to the National Retail Federation.
Playing a role is guidance from federal and state-level officials on how to celebrate Halloween this year.
The US Centers for Disease Control and Prevention has advised families to restrict contact between trick-or-treaters, and suggested households set up a bowl of wrapped candies on their doorstep.
There are still details of this story, you can follow it here. :
slotxo